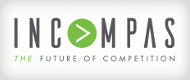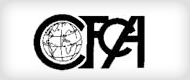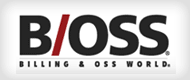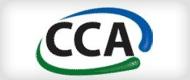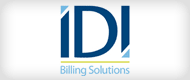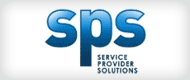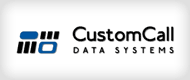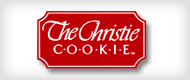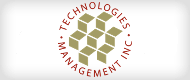 INCOMPAS
Formerly known as COMPTEL, INCOMPAS is the leading trade association for competitive networks. INCOMPAS represents communications and technology companies large and small, advocating for laws and policies that promote competition, innovation, and economic development. Equinox has been an active member and exhibitor of the organization for almost 30 years. View Equinox's INCOMPAS member profile.
Communications Fraud Control Association
CFCA's focus is to find effective ways to combat communications fraud. To that end, CFCA plans and sponsors educational programs around the world, which address how communications systems are being perpetrated by fraudsters, how to combat the fraud, and how to protect company assets. Equinox has been a CFCA member and corporate sponsor for many years.
B/OSS World
B/OSS World is a leader in providing late-breaking news, analysis, and industry trends affecting telecommunications industry managers, engineers, and professionals. B/OSS offers a comprehensive look at industry trends and drivers, mobility, broadband, IP migration, content & media, applications, competition, legacy services, business modeling and more. B/OSS professionals share ideas and discuss the strategies shaping the future. Equinox Executive Vice President David West is a regular blog contributor for the B/OSS revenue protection resource.
Competitive Carriers Association
CCA has grown to become the nation's leading association for competitive wireless providers serving all areas of the United States. Today, the licensed service area of CCA's over 100 carrier members covers more than 95 percent of the nation.
IDI Billing Solutions
IDI Billing Solutions, formerly Info Directions, Inc., provides billing and OSS services for the convergent communications market. The company's Billing as a ServiceSM solution consists of its award-winning CostGuard® application, expert billing personnel, professional services consulting and a scalable SaaS-hosted platform. Together, these complementary services help service providers monetize service offerings and streamline operations related to selling, activating, managing and billing customers.
Service Provider Solutions (SPS)
Our relationship with SPS' founder, Sue Platner, allows Equinox to offer our service provider customers with targeted strategies for recovering revenues, as well as addressing cost and margin issues.
CustomCall Data Systems
CustomCall Data Systems is a leading provider of billing, OSS, and business process management solutions for communications providers. As a strategic partner, Equinox provides mediation, fraud management, and revenue assurance solutions for many CustomCall customers.
Christie Cookies
The Christie Cookie Company is known for its delectable cookies, elegant gift packages, and unique corporate gifts. Equinox has a long-standing relationship with The Christie Cookie Company, who supplies us with snacks for trade show booths, user group meetings, and holiday gifts.
Technologies Management, Inc. (TMI)
Technologies Management, Inc. (TMI) is an experienced consulting firm specializing in state and Federal regulatory matters for the competitive telecom and energy industries. Established in 1986, TMI offers regulatory compliance reporting, product planning, competitive analysis, tariffs, and tariff management to telecommunications and utility companies. From market entry certification and tariff creation to competitive and regulatory research, TMI has the industry knowledge to help your business manage the challenges of a constantly evolving regulatory environment.